TC Helicon VoiceSolo FX150
Stand-mounted Pro Monitor with FX
The TC-Helicon VoiceSolo FX150 vocal monitor and personal PA gives you clear, accurate, defined sound. It's served up by a 6.5" Tannoy speaker and built-in TC-Helicon Vocal Processing, including EQ, reverb, and compression. It's easy to mount on a mic stand or right on the stage, and its Full Range Full Response design makes it an awesome guitar amp, bass amp, or even a PA speaker.
You'll sing better when you can hear yourself clearly
Hey, it's difficult to perform your best in a crowded club on a stage that's too small, especially if you can't even hear yourself clearly. The VoiceSolo FX150 drives 150 watts through a 6.5" two-way speaker by Tannoy, one of the top speaker manufacturers in the world. Combined with the built-in TC-Helicon vocal processing, you've got a clear and loud vocal monitor that cuts through even on the loudest stages.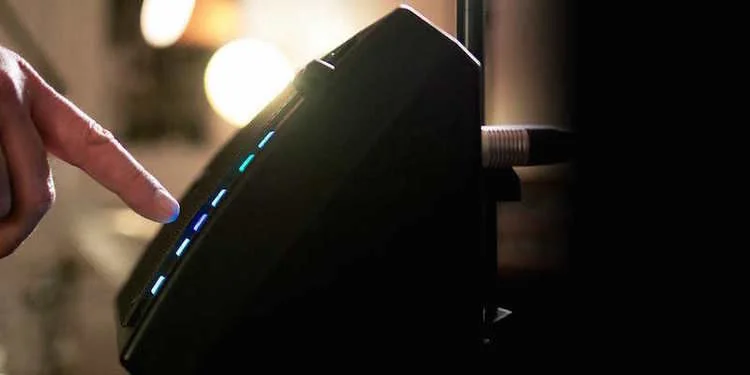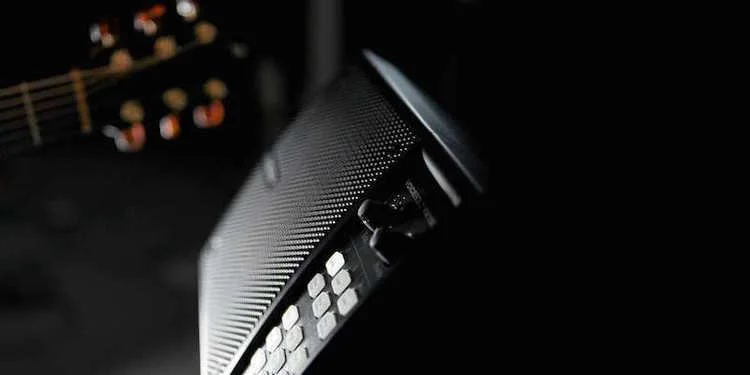 Serves triple-duty as a monitor, amplifier, or PA speaker
Its easy placement and powerful sound make the VoiceSolo FX150 a natural choice for singers, its Full Range Full Response design makes it perfect for guitarists with amp-modeling processors too. It's even a solid amplifier for bass players in practice and rehearsal settings. And because the sound is clear and loud, the VoiceSolo FX150 is a great choice as a solo PA speaker for public address, or for singer/songwriters at smaller coffee shop gigs.
Expect great sound every time with built-in vocal processing
Every room and stage is different, but the TC-Helicon VoiceSolo FX150 is ready for all of them. The built-in processing gives you nine vocal reverb styles from the VoiceLive 3 vocal processor, plus an Adaptive Tone section that gives you Intelligent EQ, compression, de-essing, and gating. So no matter what style of music you play, and no matter what your stage situation is, you're ready to hear yourself like never before with the TC-Helicon VoiceSolo FX150.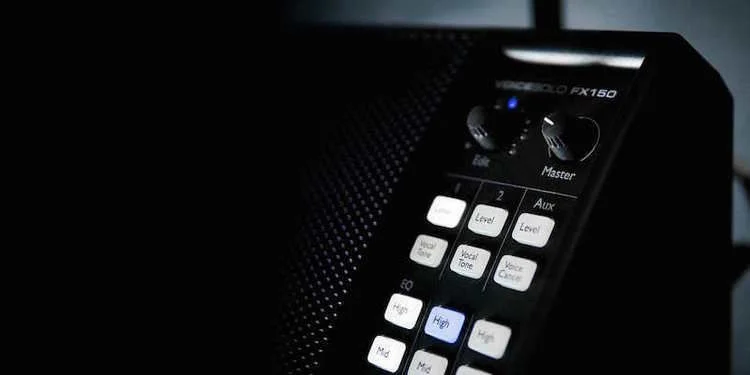 TC-Helicon VoiceSolo FX150 Vocal Monitor Features:
Multi-purpose vocal monitor, guitar/bass amplifier, and portable PA speaker
Clear, loud sound served up by Tannoy 6.5" two-way speaker and 150 watts of power
Easily mounts to any standard mic stand with the unique one-click Friction Grip system
Fine-tune your vocal sound with built-in Intelligent EQ, compression, and reverb
Full Range Full Response design is perfect for use as a guitar amplifier for bass amp too